ADIDAS ORIGINALS - THE UNFINISHED CAMPAIGN
 
ADIDAS ORIGINALS HAS ALWAYS BEEN THE CREATORS' BRAND. EVERY ACT, MADE TO INSPIRE FUTURE GENERATIONS TO CREATE WITHOUT FEAR.
But globally, there was an increasing restlessness building inside our consumer — a struggle with the unshakable feeling that so much of the world was falling complacent. Caught on a loop that was as frustrating as it was ineffectual. How could we use adidas Originals' own brand of creativity to inspire creators to push on and create?
Channeling this energy, adidas Originals set out to prove a new creative philosophy, and motivate young creators to "Keep Pushin'" on against the status quo.
As the brand that constantly brings ideas and products from the past full-circle to create the new, we were uniquely poised to own the "loop" as a creative source of inspiration. Because for us, there is truly no creation without iteration.
ITERATION IS CREATION.
So we started with a genre of music that is built on loops — techno — and brought a forgotten track full-circle, Inaya Day's "Keep Pushin'," by remaking it as a thundering electronic anthem.
This anthem scored a film that itself was built on loops, featuring some of the most relevant names in sport, music, and art, and filmed them repeating the same action endlessly — with multiple outcomes. As the track built, so did our film, the scenes and creators in them constantly evolving and iterating upon themselves.
But it didn't end there. Fifty-one remakes of the track (and growing) flooded the world, creating further new iterations of our film, and spanning across multiple activations worldwide.
The result is not a result at all, but still a work-in-progress: The Unfinished Campaign, a campaign built entirely on loops, a campaign without end.
Proving that out of repetition, comes iteration; out of iteration, variation; and out of variation comes creation.
AWARDS

2018 AICP - Shortlist in Soundtrack
2018 AICP - Shortlist in Editorial
SCREEN SHOTS FROM LAUNCH FILM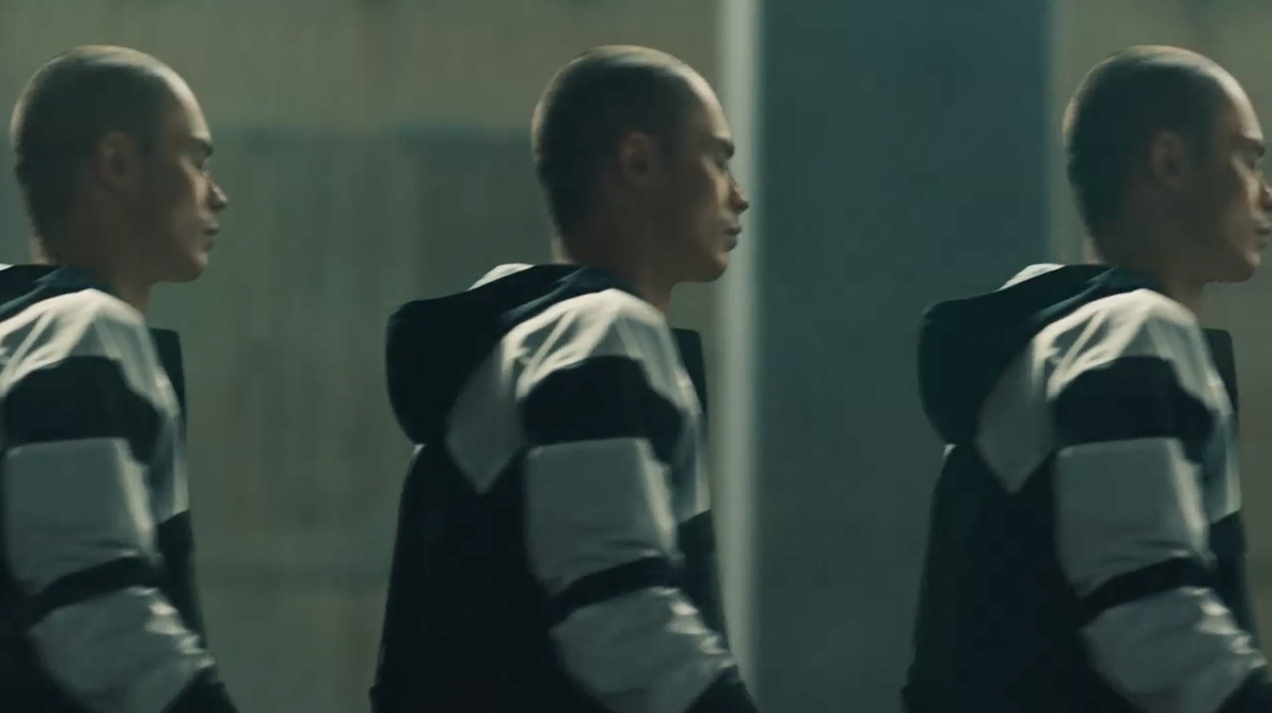 "A campaign to inspire the new generation to defy complacency..."
- Nice Kicks
SELECTED PR ARTICLES
"A revolution through evolution..."
- The Drum
EXAMPLES OF DIFFERENT ITERATIONS OF THE TRACK THAT FEATURED ON DIFFERENT PIECES OF EVOLVING CONTENT
NOT JUST POSTING ON SOCIAL MEDIA, ADAPTING FOR SOCIAL
The Unfinished Campaign continued to evolve and adapt on social. It started with the creation of multiple new versions of the track, each scoring multiple new iterations of the film on adidas Originals' channel. Through Instagram Stories, a completely new piece of content rolled out, announcing the launch of the film where the point was proven again. During the launch phase of the campaign, creators' channels proved out the point again, with new pieces of content, with the same message: Original is never finished.
MULTIPLE EVENTS ROLLED OUT WORLDWIDE
Local creators and collaborators took the momentum of the campaign and iterated upon it again, with numerous events and activations on a global scale. From performances to talks, each brought to life the Unfinished Campaign in new ways, reinventing the concept and pushing it further, with the next major installment set to arrive in August of this year.
RESULTS
+31 Million Views on the Launch Film
1.2 Billion Impressions Worldwide
+397% Engagement Impact above target on Social
"Adidas is running circles around it's competition..."
- CNN Money